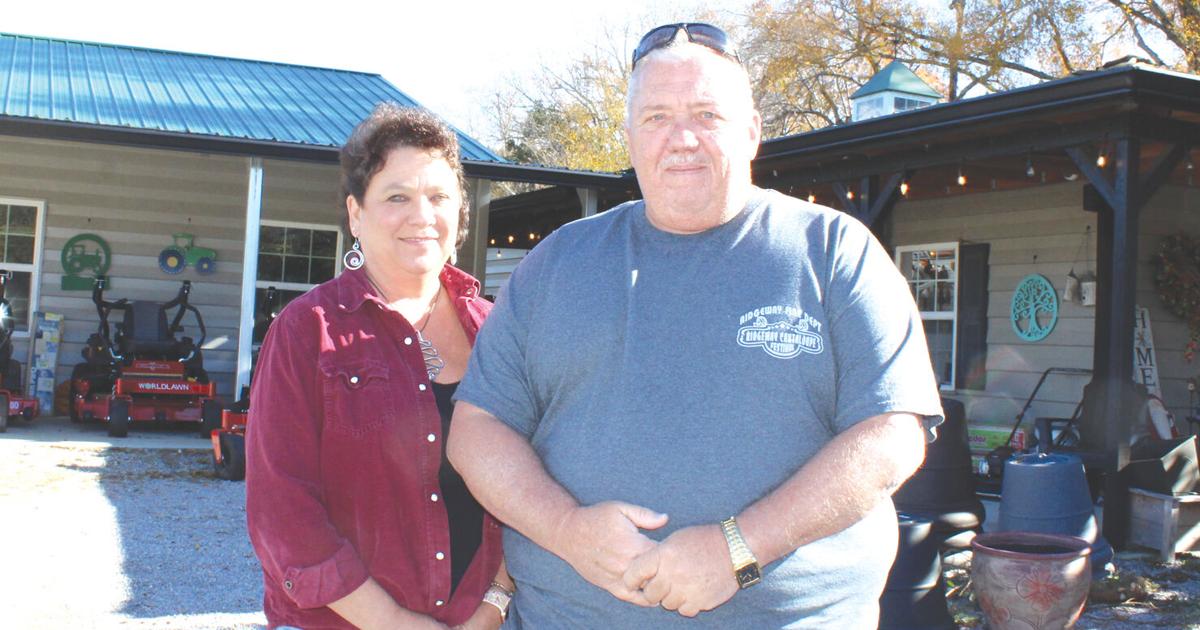 Business continues to expand to meet customer needs | News
Claude O'Hagan and Mary Fogleman of Always-N-Bloom Flowers & Garden Center take pride in offering what local residents need so they don't have to travel outside Warren County to pick up supplies for their home, lawn or garden. That business mission has allowed the business to expand while maintaining its not too small or too large fit for the community.
Fogleman, a Horticulture Education major at North Carolina State University, bought a flower shop in 1999. In 2004, she relocated, and the business became Always-N-Bloom Flowers. O'Hagan established Tar River Landscaping & Irrigation in 1998.
Fogleman reached out to O'Hagan, who thought that Always-N-Bloom's location between Norlina and Warrenton on US Hwy. 158 Business West would be a good location for a garden center.
O'Hagan bought the business and property, Fogleman became general manager, and, in 2020, the business became Always-N-Bloom Flowers & Garden Center.
O'Hagan continues to operate his landscaping business under the banner of the garden center. The florist shop, still located in its original building, continues to offer flowers for all occasions. Customers who walk in will likely see Fogleman and her team working on arrangements for a wedding, funeral or a special occasion.
Customers walking through the original building will also find shelves of items for the home, lawn and garden. More tools, equipment and hardware can be found in the adjacent building. Larger items often can be found outside.
The scope of the inventory can be surprising to some customers.
"I love hearing 'I've been meaning to stop. I didn't know you had all this,'" O'Hagan said.
Zero-turn lawn mowers and lawn mower blades are among the popular items. Among the other machines that the business carries are chain saws. Always-N-Bloom handles repairs for the brands that they carry.
The business also carries dog food and feed for horses and other animals, mulch, potting soil, grass seed, fertilizer, wheat straw, salt blocks and deer corn.
Also available are seasonal plants —household plants, landscape plants and vegetable plants — and a variety of seed. This time of year, that includes Christmas trees.
The hardware aspect of the business started off small, but is growing.
"We're getting into more and more hardware, plumbing and electrical, and hand tools," O'Hagan said.
Customers can find a range of supplies for home projects, such as door hinges, nuts, bolts, screws, paint rollers and brushes, and more.
Services are much in demand include refilling propane tanks and making keys. Six months ago, Always-N-Bloom began offering storage buildings. They are especially popular in spring and summer months. The business also has a supply of home generators.
The broad scope of the inventory represents a focus to offer what is important for local residents. O'Hagan and Fogleman didn't think it would made good business sense to open the store with a huge inventory of products that local residents may not even want.  
"We wanted to keep it simple to start, lawn and garden," O'Hagan said. "Over time, we ventured into other things people request. We tailor the business to meet the needs of the local community."
Going the "slow growth is good growth" route also enables O'Hagan and Fogleman to build stronger relationships with customers. Building strong relationships with customers means listening to their needs.
"When you deal with limited space in a small area, you have to tailor your business to what people need, not just offer a bunch of stuff just to carry it," O'Hagan said. "Listen to what your customers are asking for and carry that."
Always-N-Bloom has built a strong customer base of Warren County residents and people who spend time at local lakes, but who live elsewhere. Other customers come from Raleigh, Louisburg, Henderson, South Hill, Va., and from as far away as Richmond, Va. The business has shipped a chainsaw to Arizona. O'Hagan has done landscaping work as far north as Connecticut, as far south as Florida and as far west as Texas.
People who walk into Always-N-Bloom Flowers & Garden Center for the first time would have a hard time trying to remember every item that the business carries, but they will get an idea that it carries just about anything they might need for their home, lawn or garden. If they can't find what they need, they should just ask.
"Over the last three years, we have just tried to build on customers' needs," O'Hagan said. "We will continue to do that as we grow."
Always-N-Bloom Flowers & Garden Center, located at 976 US Hwy. 158 Business West, Warrenton, is open from 9 a.m.-5:30 p.m. Mondays through Fridays, and 9 a.m.-2 p.m. on Saturdays. For more information, call 252-257-9990, find the business on Facebook or visit alwaysnbloom4u.com.
https://www.warrenrecord.com/news/article_89da2e48-7638-11ed-a654-8b050aaf5b22.html