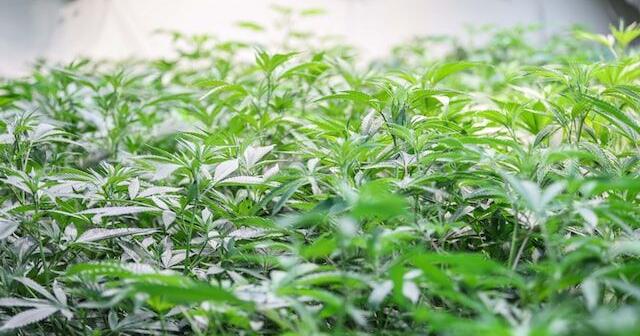 Critical Factors for Successful Indoor Plant Growth | Lawn & Garden
Indoor plants provide a great way to bring life and color into a home without spending too much time caring for them. However, certain factors must be considered to ensure successful indoor plant growth. Below is an in-depth look at some of the most critical factors for successful indoor plant growth and tips to ensure the plants thrive in their environment.
The Right Amount of Light
Providing the right amount of light is key for successful indoor plant growth. Depending on the type, plants may need direct sunlight or an adjustment of temperature and humidity levels for the best results. For example, if considering growing marijuana indoors, the marijuana plant may need at least six hours of sunlight per day.
However, some plants, like orchids, survive with low light levels, while others, like cacti, thrive in bright and sunny spots. Make sure to research the plant's specific needs before deciding where to place the indoor garden.
Soil or Planting Medium
The soil or planting medium is also important in successful indoor plant growth. Different types of plants need different soil mixes depending on their needs. For example, plants that needs more water benefit from a soil mix with better drainage, while those needing less water require a soil mix with more structure and organic matter.
It's also important to remember to use an appropriate potting mix for containerized plants to ensure proper aeration and drainage. Aerated soil will allow the plant's roots to breathe and absorb nutrients more efficiently.
Temperature and Humidity
Successful indoor plant growth largely depends on the temperature and humidity of the environment. Too much heat damages sensitive foliage and may cause flowers to wilt quickly, while dry conditions lead to dehydration in some species.
To ensure optimal conditions for houseplants, a hygrometer is a good investment to keep track of the humidity levels. Additionally, it's also important to keep plants away from extreme heat or cold sources, such as air conditioners or radiators.
Essential Nutrients for Good Health
Plants need essential nutrients to stay healthy and grow properly. These nutrients are usually obtained from the soil, but supplementing these essential elements with fertilizer is vital when growing plants indoors. Fertilizers come in various forms, including liquid or granular fertilizers that can be used for general maintenance and balanced nutrition for most indoor plants.
It's also important to remember that using too much fertilizer cause damage to the plants and could even lead to nutrient burn. Therefore, it's best to use just enough fertilizer as advised by the manufacturer or an expert.
The Right Amount of Water
Water is another important factor in successful indoor plant growth. Different plants require different amounts of water, so be sure to research the specific needs of a particular plant. Most indoor plants should have their soil checked for moisture content before watering, as overwatering may cause root rot and other problems.
When watering houseplants, it's best to use filtered or distilled water if possible, as tap water contains minerals that build up in the soil over time. Also, ensure not to leave standing water in saucers as this may lead to fungal diseases and root rot.
Indoor plant growth is a rewarding experience if done correctly. Understanding the critical factors for successful indoor plant growth and taking proactive steps to ensure the best environment for plants will help them thrive in the home's environment.
Other articles related to your search:
Expert Tips For Growing Cannabis Indoors
How to Set Up Your Own Indoor Grow Room

https://www.finehomesandliving.com/online_features/lawn_and_garden/critical-factors-for-successful-indoor-plant-growth/article_58016c14-8863-11ed-baa7-af65ed27b954.html