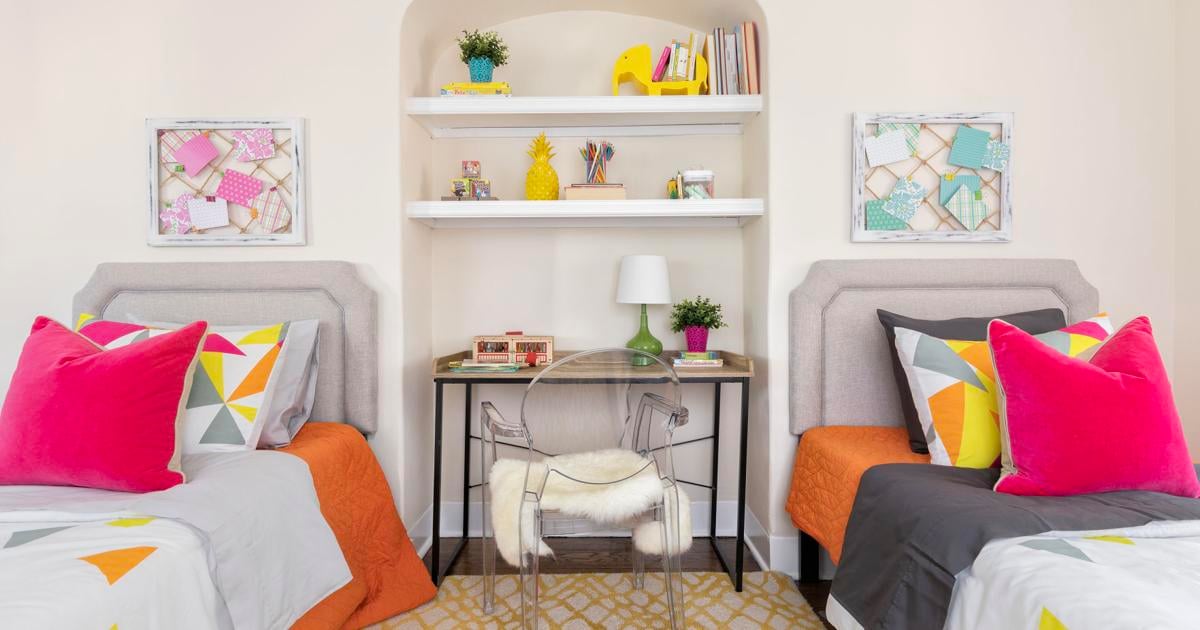 Design Recipes: How to make a vacation home's decor shine | Lifestyles
So you just purchased the perfect vacation or weekend home. While the rush of excitement is great, for many, the task of furnishing it may be a bit overwhelming. Often, the weekend home becomes the dumping ground for a hodgepodge of excess furniture or whatever may be collecting dust in storage.
Instead, here are some tips to help make that vacation home a design showpiece — with no need to break the bank.
Getting started
The first aspect to think about when furnishing your weekend or vacation home is how you will use the space. Will it be solely for you and your family to enjoy, or will you rent it out partially as an investment property?
Homes used for rental purposes will receive more wear and tear than one for just you and your family. As a result, consider materials such as hospitality or commercial-grade fabrics, along with leather or Naugahyde, as opposed to lighter or more fragile fabrics. Hospitality and commercial grade fabrics are also great solutions for everyday residential use, especially for those who have pets and children.
Furniture
Vacation and weekend homes are often places where people desire to bring and invite guests. How you plan to entertain may also play a role in your furniture selections. An investment in a good quality sofa should top your list.
When looking for a sofa, here are some aspects to consider:
• Choose a sofa made of kiln dried hardwood as opposed to a soft wood such as pine.
• Learn about how the foundation of the sofa is created, as the sturdiness of the frame will impact its longevity. In general, the more springs, ties and reinforcement, the better.
• Choose partial down or foam-filled seat cushions, as opposed to those filled with pure down. While down is cozy and soft, there comes a point where begins to flatten and will not look as plump as it once did.
Flooring
Beyond your sofa selection, the next important selection should be the flooring material or floor covering.
Flooring for an investment property should be durable, so be sure to select a low-maintenance flooring solution such as porcelain tile or well-protected hardwood. In general, carpeting may not be the ideal solution due to potential staining and odor.
Colors
When it comes to colors for your vacation home, consider soft, soothing hues. As this is a home in which you wish to get away from it all, creating an inviting oasis will help increase your enjoyment.
Some colors to consider include:
• Charcoal gray. Charcoal gray pairs well with light and bright colors, and it will also hide potential stains.
• Blue. In general, blue is a calming, soothing, cool color that helps a space feel more relaxing.
• Yellow. Yellow is a bright, happy color that can help perk up potentially dark spaces.
• Green. Green is a color that can add a lot of interest to a space and serves as a great accent color.
How much should you expect to spend?
Furniture, lighting and accessories can be little or big-ticket items depending on your budget and taste. Expect to pay the most for your larger items such as sofas and beds. When making your purchasing decisions, consider how long you plan to keep the home. Buying long-lasting furniture has its advantages; however, if you only plan to keep a home short term, you may wish to consider furnishing your home using a blend of high and low pieces. Keep in mind, however, that just because an item isn't expensive doesn't mean it isn't well designed, so be sure to pay attention to quality of construction. Don't forget to include artwork and accessories, as these can really help a space feel finished, while artificial blooms and succulents can serve as icing on the cake.
Cathy Hobbs, based in New York City, is an Emmy Award-winning television host and a nationally known interior design and home staging expert with offices in New York City, Boston and Washington, D.C. Contact her at [email protected]
or visit her website at cathyhobbs.com.
https://www.indianagazette.com/ap/lifestyles/design-recipes-how-to-make-a-vacation-homes-decor-shine/article_9f0185ae-63f3-5b9c-afb3-7f24b5e6351c.html