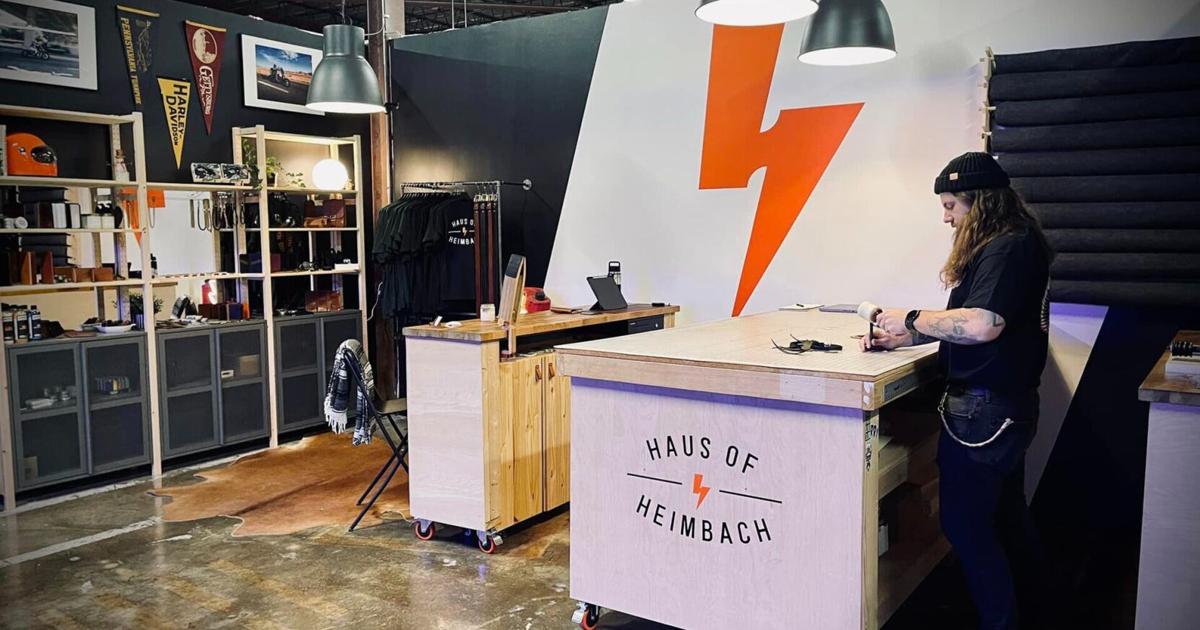 Eat, Sip, Shop: Slatington Farmers Market thriving, at capacity with six new vendors | Eat, Sip, Shop
WASHINGTON TWP., Pa. – A new destination for local produce, artisan wares and specialty food and drinks is flourishing in Lehigh County.
Slatington Farmers Market, which opened in June in the former Keystone Lamp Factory at 8281 Route 873 in Washington Township, over the past couple of months welcomed six new vendors.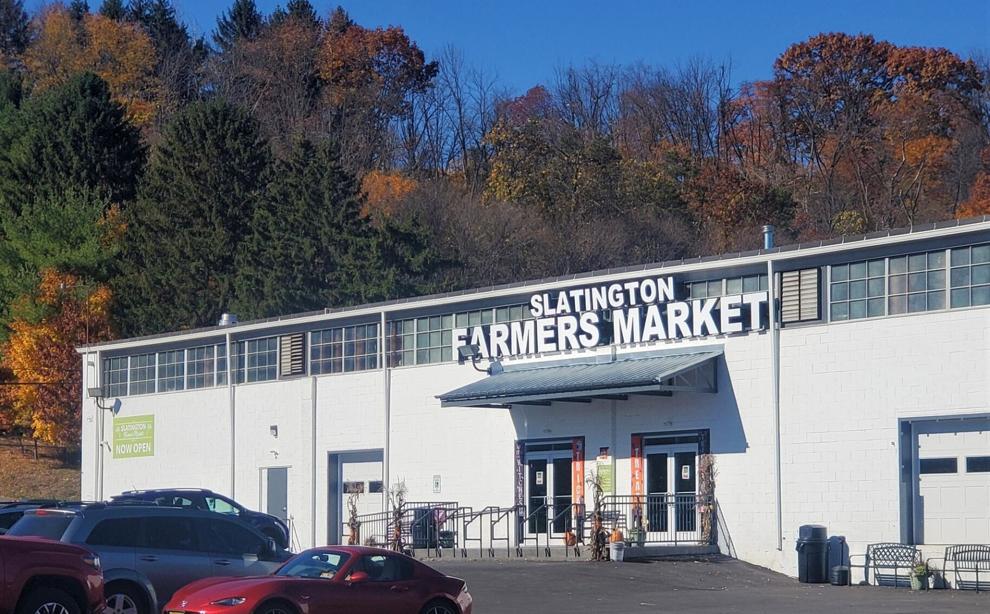 The new additions bring the market's lineup of merchants to around 40, according to market manager Amy Jo Faust. The market is now at capacity.
"We could probably build another one or two spaces, but for now, that's what we have built out," Faust said.
The 28,000-square-foot market, which features a 4,000-square-foot event space, is on the same campus as The Slatington Marketplace, a seven-year-old antiques and collectables market with more than 150 vendors.
Market owners Chris White, Josh Karoly and J.P. Karoly have created a much-needed retail and dining venue in the Slatington area, Faust said, and the community's response has been "very positive."
"Everyone's super excited because there's just not much to do in Slatington," Faust said. "The main thing that people did was go to the bowling alley and that's no longer there. So, people have been really welcoming. We have a lot of regulars who live close by and come in for dinner and coffee."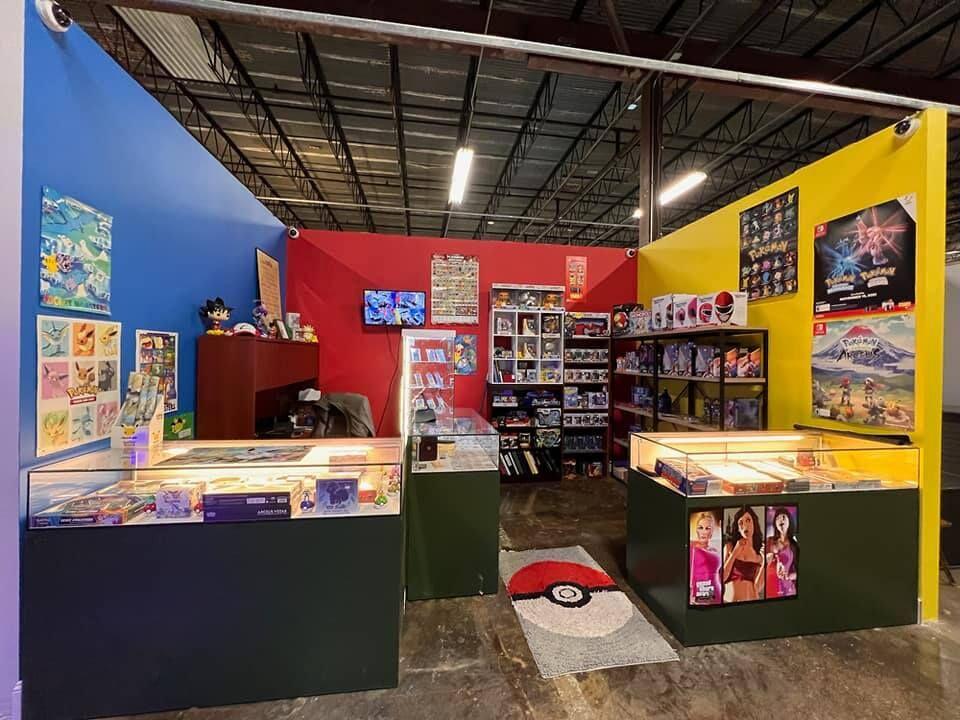 The market's newest vendors include Haus of Heimbach, Wild & Free Bakery, Cozzi's Italian Market, Vinny's Sweet Shop, Kassidy's Manga Lane and Doherty Collectables Buy Sell Trade.
Wild & Free Bakery, offering made-on-site cookies, cupcakes, scones and other baked goods, is run by founder and baker Connie Hoffman and her husband, Matthew Hoffman.
Connie studied culinary arts at Carbon Career & Technical Institute, where she graduated salutatorian, before then studying pastry arts at The Restaurant School at Walnut Hill in Philadelphia.
She makes a wide assortment of sweet and savory items, including top sellers like ham and cheese croissants, chocolate chip cookies and strawberry shortcake and chocolate peanut butter cupcakes. Custom orders of cakes and other items are also accepted.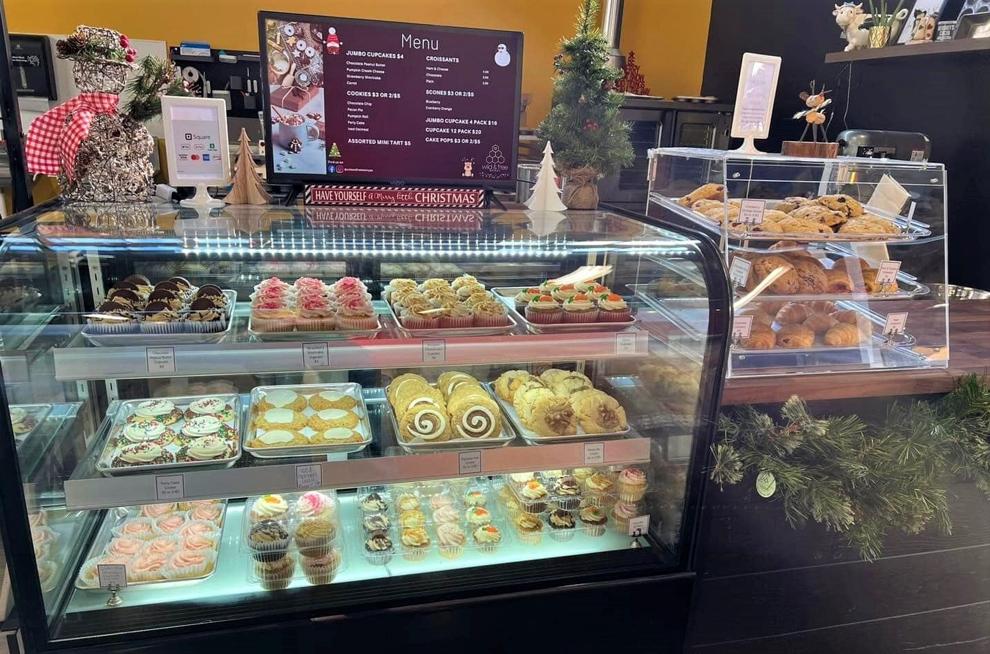 The Hoffmans, who live a few miles north of the market in Palmerton, plan to introduce a variety of breads in the new year, Connie said. The couple also operates a seasonal outdoor location of the business at the Lehighton Farmers Market, May through October.
"We actually were going to go the food truck route and we just came to check out the Slatington Farmers Market and loved it," Connie said. "It's such a neat concept and something different in the area."
Haus of Heimbach, a motorcycle lifestyle brand, is owned and operated by husband and wife Eric and Shelby Heimbach.
The Walnutport couple established the business in late 2019, originally operating it just online, to create and promote high-quality, handmade goods.
The Heimbachs are motorcycle enthusiasts and previously lived in California, where Eric became interested in and learned leather crafting thanks to a close friend, who made the trade his profession for 10 years.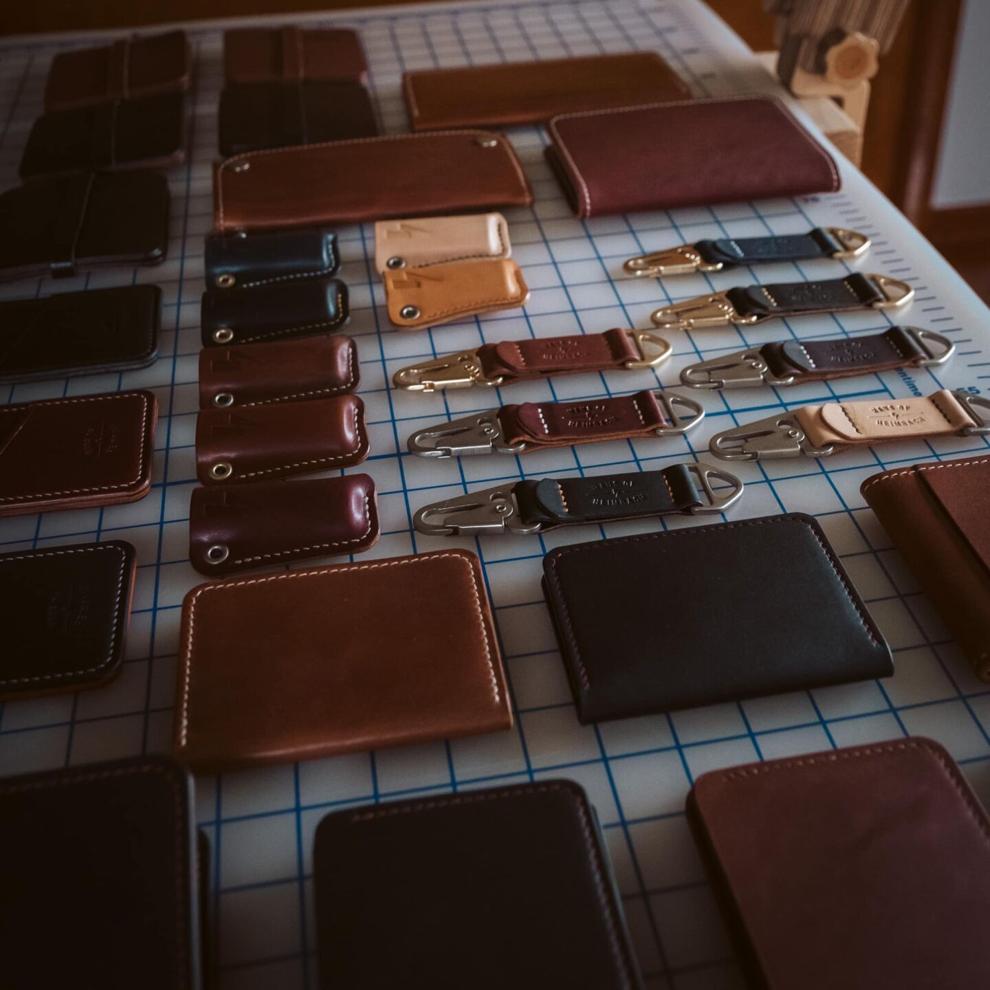 "It just so happened that as he was selling his tools and getting out of the business, I was trying to get into it," Eric said. "So, I learned from him and got some of his equipment."
Market customers can watch Heimbach craft leather items in the space, which features a variety of his wares including leather belts, wallets, wristlets, armbands, keychains and bottle holders for sale.
In addition to products handmade by Heimbach, the business also offers other made-in-America products such as wallet chains, winter hats, leather balm and motorcycle polish.
"I also do some custom stuff for motorcycles like different saddle bags and accessories to go with motorcycles," Heimbach said.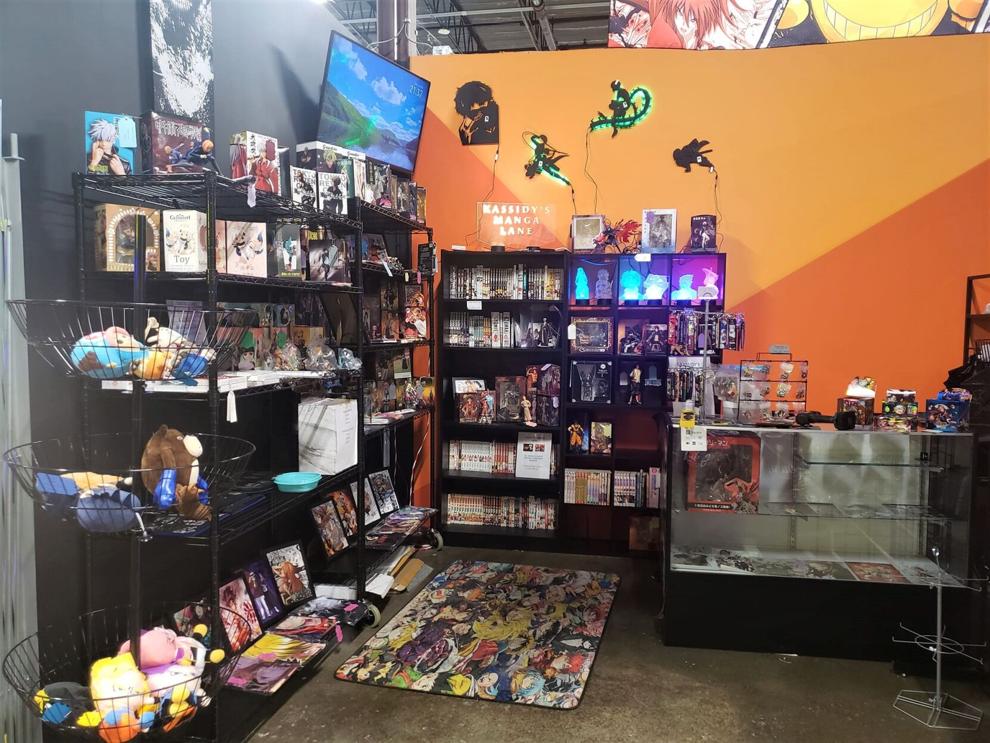 Kassidy's Manga Lane, operated by 17-year-old Kassidy Bond and her stepfather, Mike Lopato, offers a variety of manga and manga items such as pins, plush figures and light fixtures.
Bond, a senior at Pleasant Valley High School, became a fan of manga – a Japanese style of comic books and graphic novels – about four years ago. She plans to study business in college and eventually expand Kassidy's Manga Lane to include other locations.
"I love collecting the books," she said. "There's all different types of genres for everyone."
Other new vendors include Doherty's Collectables, specializing in Pokemon cards and video games; Vinny's Sweet Shop, featuring treats such as fudge, bulk and packaged candy, chocolate-covered pretzels and gourmet popcorn; and Cozzi's Italian Market, offering Italian specialties such as meats, cheeses, olives, dry pasta and homemade items including bread, tortellini salad and chicken parmigiana.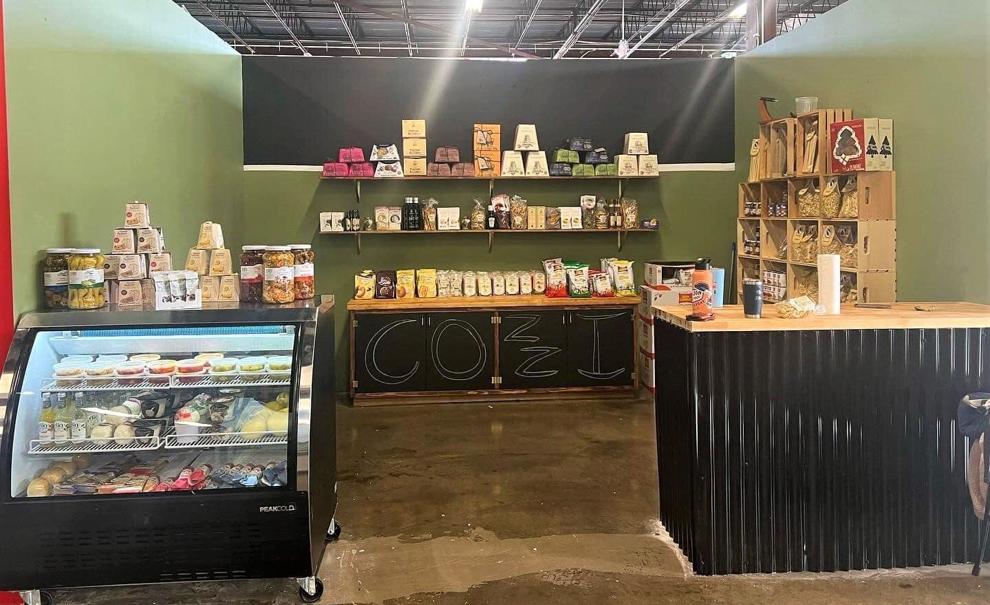 "They make lasagna and other items to cook at home," Faust said of Cozzi's. "They offer different things each week."
The market's new vendors join more than 30 existing tenants, including retailers such as Emily's Marvelous Toy Shop and Slatedale Discount Provisions, fast-casual eateries such as Takkii Ramen and True Blue Mediterranean Express and craft beverage spots such as Doan Distillery and Bulb Coffee Company. There's even an axe-throwing business, Split Pine Axe Throwing.
As part of its holiday hours, the Slatington Farmers Market will be open 9 a.m. to 6 p.m. Saturday and 10 a.m. to 6 p.m. Sunday. Normal hours are 9 a.m. to 10 p.m. Fridays, 9 a.m. to 10 p.m. Saturdays and 10 a.m. to 6 p.m. Sundays.
The market also is open on 5-9 p.m. on the first Thursday of every month, Faust said. Live music and additional pop-up vendors are featured.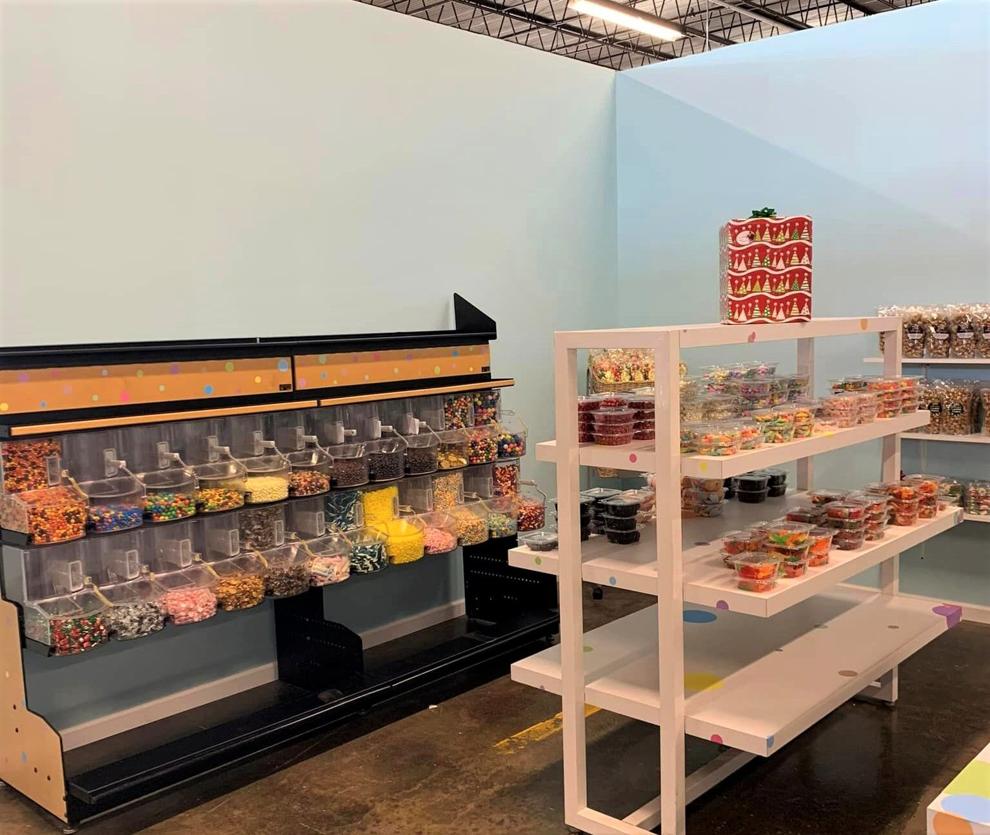 Additionally, a winter wine festival, featuring live music and nine regional wineries including the market's resident Stone Lake Winery, will be held noon to 5 p.m. Jan. 14. Tickets are $25, advance; $30, at the door. Info: theslatingtonfarmersmarket.com.
On-the-move businesses
Beloved farm market and country store in Northampton County to find new home in 2023
UPPER MOUNT BETHEL TWP., Pa. – A longtime spot for local eggs, produce and livestock feed in the Slate Belt will have a new home in the new year.
Miller's Egg Ranch & Feed Store LLC, a farm market and country store selling local food, home decor, lawn and garden supplies and more, on Dec. 24 held its "official last day" of business at 96 Mount Bethel Highway in Upper Mount Bethel Township, owner Sarah Gately-Wilson said. Read full story.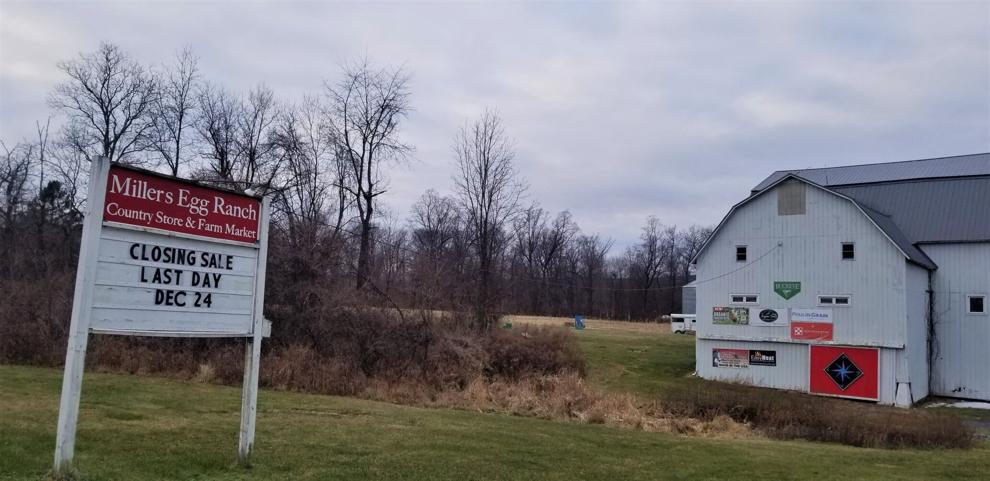 Weyerbacher Brewing, under new ownership, to share space with The Colony Meadery in Easton
EASTON, Pa. – The new year is bringing big changes to a pair of Lehigh Valley craft beverage producers.
Weyerbacher Brewing Company, a staple of Easton's South Side for more than 25 years, in October resolved its second bankruptcy case in three years and scored a new owner, Savant Beverages LLC. Read more here. 
More Lehigh Valley news
Southmont Plaza in Bethlehem Township to welcome new retail tenant
BETHLEHEM TWP., Pa. – A new tenant will heat up a Bethlehem area shopping center's retail roster in 2023.
Jacuzzi Hot Tubs of Southeastern PA, offering top-quality saunas, swim spas and hot tubs, is "coming soon" to the Southmont Plaza, 4423 Birkland Place, Bethlehem Township, according to storefront signage. Read more.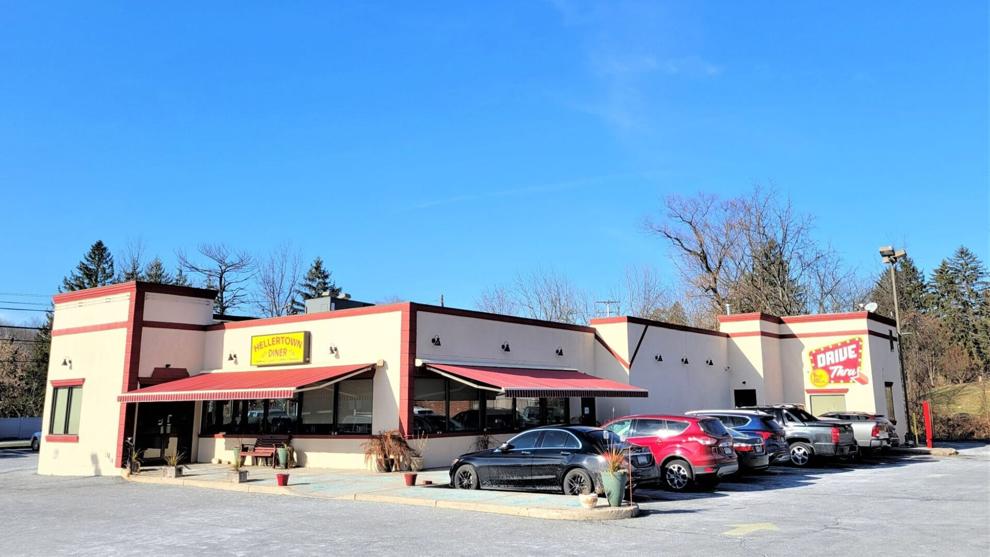 Bethlehem restaurant owner acquires Hellertown Diner
HELLERTOWN, Pa. – The owner of a popular restaurant in north Bethlehem has taken over another dining establishment in Hellertown.
Zonia Sibri-Quinde, owner of Sibri's Restaurant at 147 E. Broad St. in Bethlehem, recently purchased the Hellertown Diner at 29 Main St., according to a news release. Read full story. 
After 23 years, popular merchant closing stand at Allentown Fairgrounds Farmers Market
ALLENTOWN, Pa. – A longstanding destination for fresh soups, salads, breads and cakes is bidding farewell at the Allentown Fairgrounds Farmers Market.
O'Brien's Really Good Food Co., a staple of the market for 23 years, will permanently close its stand on Saturday. Read more.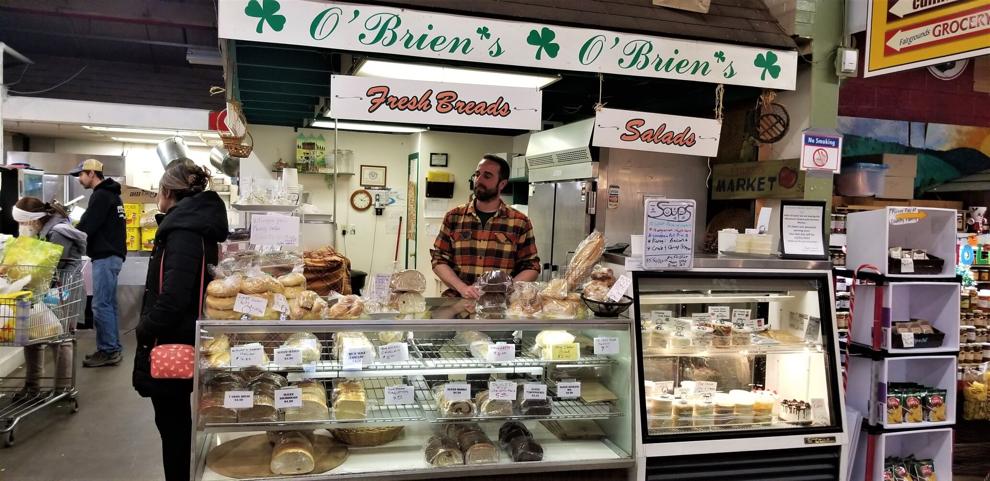 Lehigh County brewery, with tasty brews and scenic views, leading in two categories of statewide contest
LOWER MACUNGIE TWP., Pa. – A Lehigh County brewery is looking to welcome the new year with a bang.
Rising River Brewing Co., established in 2021 at 1955 Willow Lane in Lower Macungie Township, has been nominated in two categories – "best new brewery" and "best destination brewery" – in Breweries in PA's third annual Readers' Choice Awards. Read more here. 
Berks County updates
New occupant of former Oley Turnpike Dairy gives first details about plans for the space
OLEY TWP., Pa. – We're getting the first details about what will soon replace the Oley Turnpike Dairy and petting zoo.
The property has been bought by a farmer, who is leasing the dairy building to a restaurant owner. Read more. 
2 pharmacies in Berks set to merge
WEST READING, Pa. – We're learning more about the merger happening between two independent pharmacies in Berks County – West Reading Drug Store and Esterbrook Pharmacy.
69 News spoke with the pharmacies' owner, Eric Esterbrook, about the consolidation and what it means for drug prices, prescriptions and the stores' current employees. Read full story. 

https://www.wfmz.com/features/eat-sip-shop/eat-sip-shop-slatington-farmers-market-thriving-at-capacity-with-six-new-vendors/article_44bb696a-88a0-11ed-8f67-33e8aa023701.html