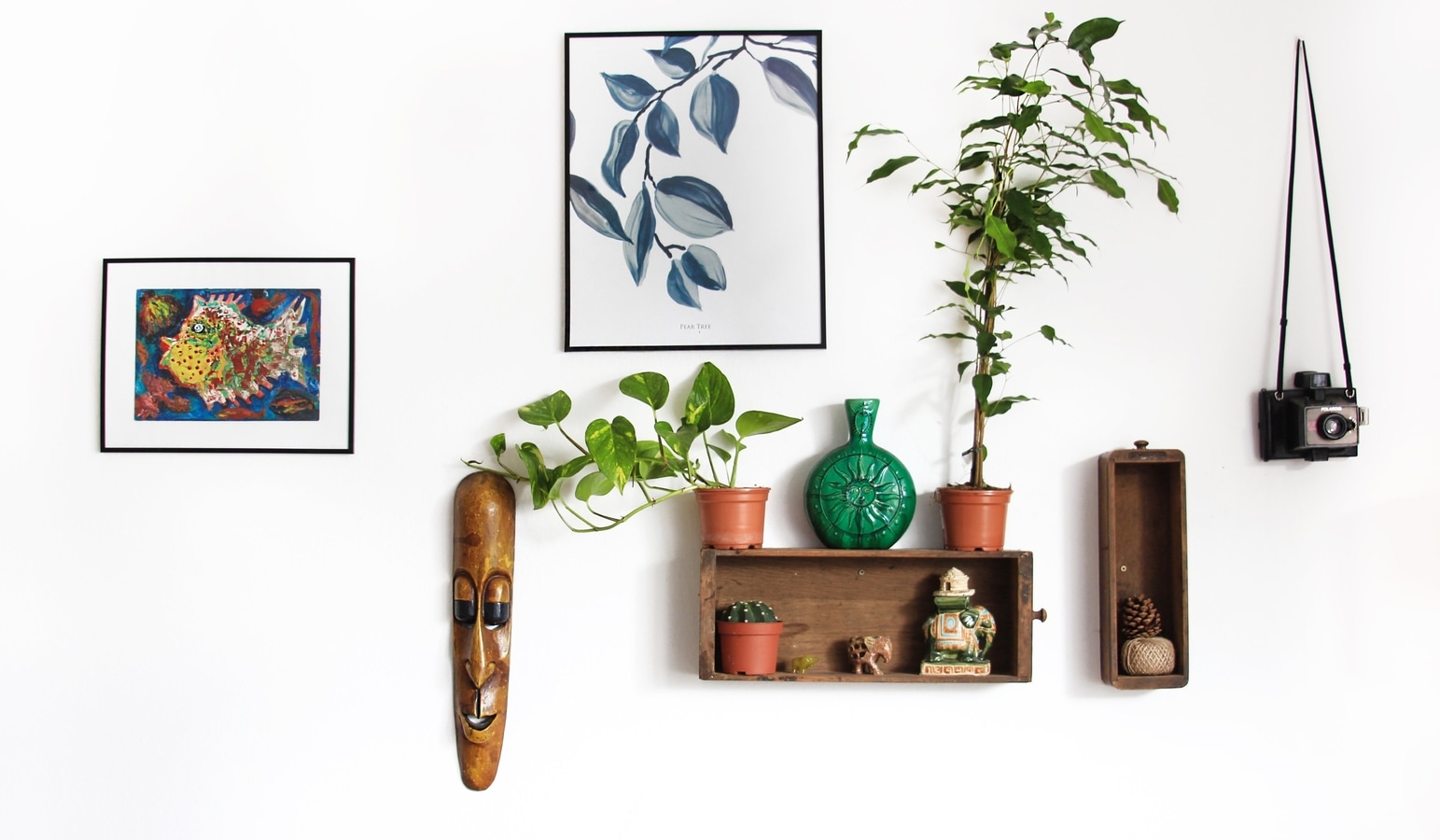 New Year home decor, interior design tips: 2023's modern wall decoration ideas
Interior designers are emphasising the use of wall art to improve the appearance of the home because it is one of the best home décor items and with different tricks, one can amp up their walls, which reflects their personality and taste, regardless of their style. There are a lot of empty spaces and boring walls, particularly in new homes but if you are looking for creative tips to liven up the walls of your old house as well, you came to the right place as we got you sorted with expert suggestions that work well whether you love interior designs that are a boho haven, ethnic storm, mid-century modern classic, traditional or contemporary.
In an interview with HT Lifestyle, Uttamaditya, Life Designer and CEO and Founder of U&I Interiors, shared, "Adding your personal touch to your home decor is a great way to make it more welcoming and comfortable. Your living space should reflect your unique personality and style by creating the right ambiance. Decorating your walls with luxurious wallpapers and fabrics can transform even the most ordinary space into a warm and inviting retreat."
He suggested, "Ideally, wall art and decorations should offer a feeling of luxury, style, elegance and culture. After all, you are well within your rights to 'decorate to impress' with your home the way you want. Of course, it will be helpful if you know how to match the room's decor with wall art. Wall decoration is essential in numerous rooms of the house, each one having its own theme and style. Wall decoration is one of the easiest ways to make your house, office, or any other place stand out. These days, there are various wall decorations available in numerous forms which are priced accordingly. From murals to tapestries, you have a variety of options. However, since the choice is so wide and you may not know the best way to go about it, we have provided an overview of what you need to think about before buying any such home decor item."
Want to add a bit of class and finesse to your homes this New Year? Check out 2023's modern wall decoration ideas:
1. Make your home stand out with a statement colour
One way to bring a sense of luxury to your modern home is with a statement-colour wall. This could be a dark, jewel-tone green or rich red, or a bold primary colour like yellow or blue. If you're not ready to commit to painting all your walls, consider an accent wall: one wall painted a different colour than the rest. This is an easy way to add depth and interest without going overboard.
2. Wallpaper is coming back in style
Wallpaper is back! Once the bane of interior design, wallpaper is now seen in luxury homes and hotels around the world. Today's wallpaper choices range from traditional floral patterns to more modern geometric designs, or you can even find temporary peel-and-stick wallpaper that's perfect for renters or anyone who doesn't want to commit to permanently wallpapering their walls.
3. Make your wall look opulent with a wall plate
Wall plate decor is a popular and trendy way to add a splash of colour or pattern to your home. Wall plate decor comes in a wide variety of designs that are perfect for any taste, whether you prefer traditional or modern pieces. You can use wall plate decor by itself or as part of an elaborate wall arrangement. You can find wall plate decor at most home décor websites or in stores, but many people prefer to have it custom-made by artisans and craftsmen who specialize in this type of decoration.
4. Luxurious metal wall art
Metal wall decor is an elegant and sophisticated way to dress up any room. Materials such as copper, brass, and steel give metal wall art an appealing shine that will complement almost any color scheme.
5. Accentuate the walls of your home with tapestries
Tapestries are an excellent way to bring color and texture to a room. Tapestries can be bought in a variety of materials, including wool, cotton, and silk. They come in a wide range of styles: traditional floral patterns or cutting-edge abstract designs. Tapestries may be hung by themselves or used as part of a larger wall design.
6. Make a statement with murals
If you want to make a statement with your home decor, then consider creating a mural. Choosing wallpaper with a mural on it is one option, but hiring a professional artist to create a custom mural for you is another.
7. Using mirrors can create the impression of space
Hanging mirrors on your walls can make a small room appear larger by reflecting light and creating the illusion of space.
8. Bring nature indoors with botanical wall art
Wall art featuring flowers, plants, and other natural elements is one of the hottest trends in home décor today. While some people choose to display real plants and flowers in their homes, others prefer the sophistication of posters and prints featuring botanical designs. Either way, such botanical wall art can instantly lend a sense of luxury to your home.
The expert concluded, "Today's home décor touches on the latest fads and the most cutting edge of design trends. One example is wall décor, which has seen a major overhaul in the last few years. From the invention of vinyl wall decals to today's digital canvas prints, wall décor has evolved in dramatic ways. However, that doesn't mean that classic decorations are out of date there are plenty of ways you can draw on your love of nostalgic items while staying true to the latest style."
https://www.hindustantimes.com/lifestyle/art-culture/new-year-home-decor-interior-design-tips-2023-s-modern-wall-decoration-ideas-101672280025381.html