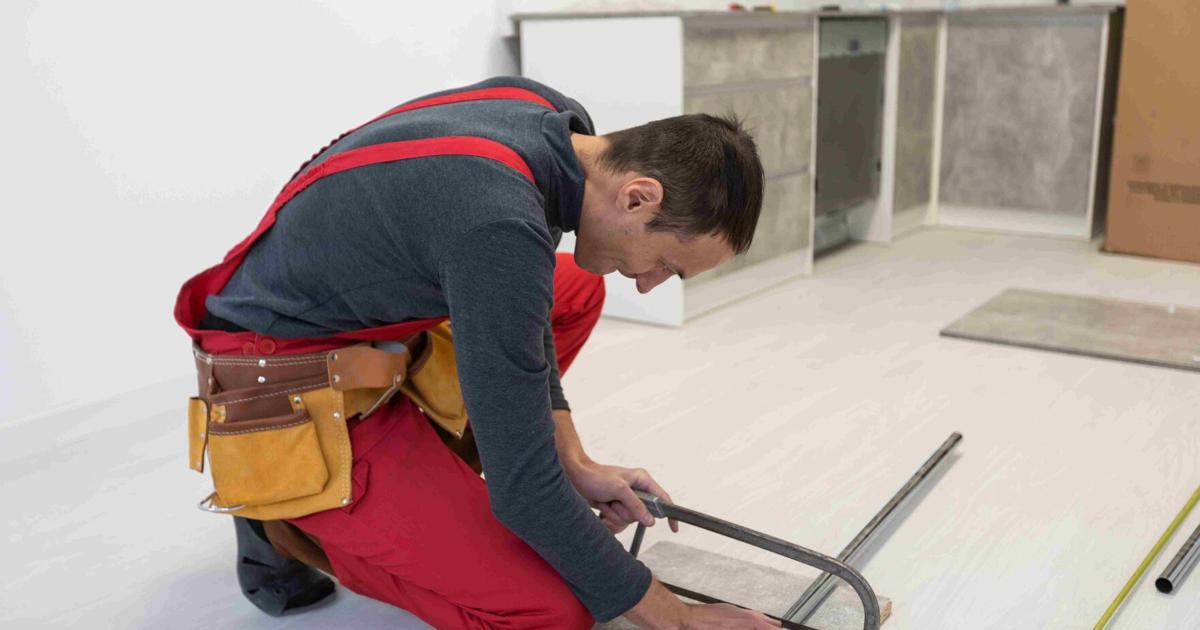 Tips to Remodel Every Room in Our Home | Home Design
Sometimes we want to complete a home improvement project but lack the funds. We can occasionally ask friends and family for help, but this is not always enough. Getting a loan, whether it's from a traditional bank or credit union or even a credit starter loan from a company like Western Shamrock, could help you cover the expenses. Loans can often be used for a variety of purposes, such as contractor payments, appliance purchases, and decorative touches. With a loan we can create our dream home room by room.
Remodeling Our Bedroom
A one-size-fits-all bedroom renovation will not work. We should recognize that some of us prefer a relaxing environment to unwind after a long day, whereas others prefer a bedroom where we can prepare for a night out. When we are dreaming about our new bedroom, we need to remember that we can have whatever we want. Maybe we will replace an existing ceiling light fixture with a statement piece. Or maybe we will take advantage of painting which is one of the quickest and most noticeable bedroom remodeling ideas. Painting only takes a weekend to complete, and the results will last us for years. We might also use paint to create an original mural or accent wall for ourselves. When choosing colors for our bedroom, cool colors are soothing, whereas warm colors are energizing.
When remodeling our bedroom, we need to remember that our beds should be a space where all we do is sleep. This means we should not be paying bills or doing homework in our beds. Adding a functional bedroom seating area, like a cozy window seat, adds space for reading or a nightly cup of tea. Setting up a corner chair or two might suffice. We might also choose to replace or refinish the wood flooring and add a soft rug beneath the bed to keep our feet warm in the morning. If we like the size, color, and functionality of our bedroom but think it could use some updating, we can always simply change the décor and furniture.
Remodeling Our Kitchen
The kitchen has always been an important part of our homes, but we now appreciate our culinary hubs even more. Our kitchen is the beating heart of our homes. It's critical to give our kitchens a well-deserved, and possibly much-needed, facelift. For example, our white kitchens could be on their way out so we can bring in some bold colors. Whether designing custom cabinetry or an entire living space, neutral tones paired with strong colors like deep greens, rich reds, and blues will always remain popular. 
We should also consider one of our most prized appliances, our oven range, if we want to bring our kitchen into the year 2022. Induction ranges are very popular right now. For many years, tiles served only one purpose: they were an easy-to-clean layer that protected our walls from spills and splashes. In contrast, we can use tiles in more creative ways, such as window jam tiling. Finally, while backsplashes, cabinet colors, and countertop materials can transform our kitchen in an instant, it's the small finishing touches that can take it to the next level.
Remodeling Our Bathroom
Whether we are remodeling or starting from scratch, designing the ideal bathroom layout can be both exciting and time-consuming. To make our dream bathroom a reality, we must first assess our needs. When we have a smart strategy, it is easier to set a budget, hire contractors, and shop for beautiful finishes. When we are designing our bathroom, we must not overlook the importance of storage.
Once we have determined our layout we can start thinking about design. We can collect images of bathrooms we like and look for common themes to help us determine our style. Do we prefer minimalist bathroom design or luxurious bathroom design? Do we prefer the crisp, clean appearance of a white bathroom or the timeless appearance of a blue bathroom? We will find it much easier to narrow down our bathroom options if we go to the store with a clear vision.
Remodeling Our Living Room
One of the most dramatic changes we can make to our living room is to knock down a wall and create the open-concept layout we've always wanted. When doing this there are several factors to consider, the most important of which is whether the wall we want to remove is load bearing. We must install a support beam when a load-bearing wall is removed. Once we have the layout we want for our living room it is time to look at our floors. Daily wear and tear will begin to show over time. If our floor is beyond repair, we should replace it entirely.
While it may not be as dramatic as demolishing walls or replacing floors, updating our living room lighting can help make our home feel modern. If there's nothing wrong with the functionality of our current living room, a splash of color, like a painting or a brightly colored couch, can make all the difference. In addition, replacement windows look fantastic and can provide significantly better insulation for our home than old, drafty windows. 
Remodeling Our Outdoor Spaces
Remodeling our outdoor spaces can be fun when we use our imagination. Making a low-maintenance outdoor space is ideal for those of us who dislike gardening or lack the time to devote to it. Fortunately, there are many ways to transform our outdoor space and even add a touch of luxury, resulting in a lovely and functional garden. Our landscaping will differ depending on our tastes and preferences. It is critical that we understand the context in which we are working, as well as the options available to us.
It is also critical to identify and research various landscaping materials that will last for a long period of time. By selecting appropriate landscaping materials, we can also save money on our project. Rather than replacing everything, we can reuse existing wood, plants, and stones. We can check with our neighbors to see if we can trade materials or plants. We should look for similar materials if we want to connect our indoor and outdoor spaces together.
Other Articles Related to Your Search
Ideas to transform your bathroom into a spa
Things To Consider Before Getting Your Kitchen Remodeled
How to increase the Value of your home

https://www.finehomesandliving.com/home_design/tips-to-remodel-every-room-in-our-home/article_7c7659b8-65d3-11ed-8eaf-1b944ed9102b.html