What costs the most in a kitchen remodel? Designers advise
What costs the most in a kitchen remodel? This is a question that many clients ask. A kitchen redesign can be one of the most expensive projects in any house, so knowing where to spend and where you can save is vital. 
Considering how much a new kitchen costs, saving in some areas means being able to concentrate funds on the most important parts of your kitchen, resulting in a lavish final look that will stand the test of time. 
When designing a kitchen, use these experts' advice to correctly prioritize your fittings for the perfect kitchen.
What costs the most in a kitchen remodel?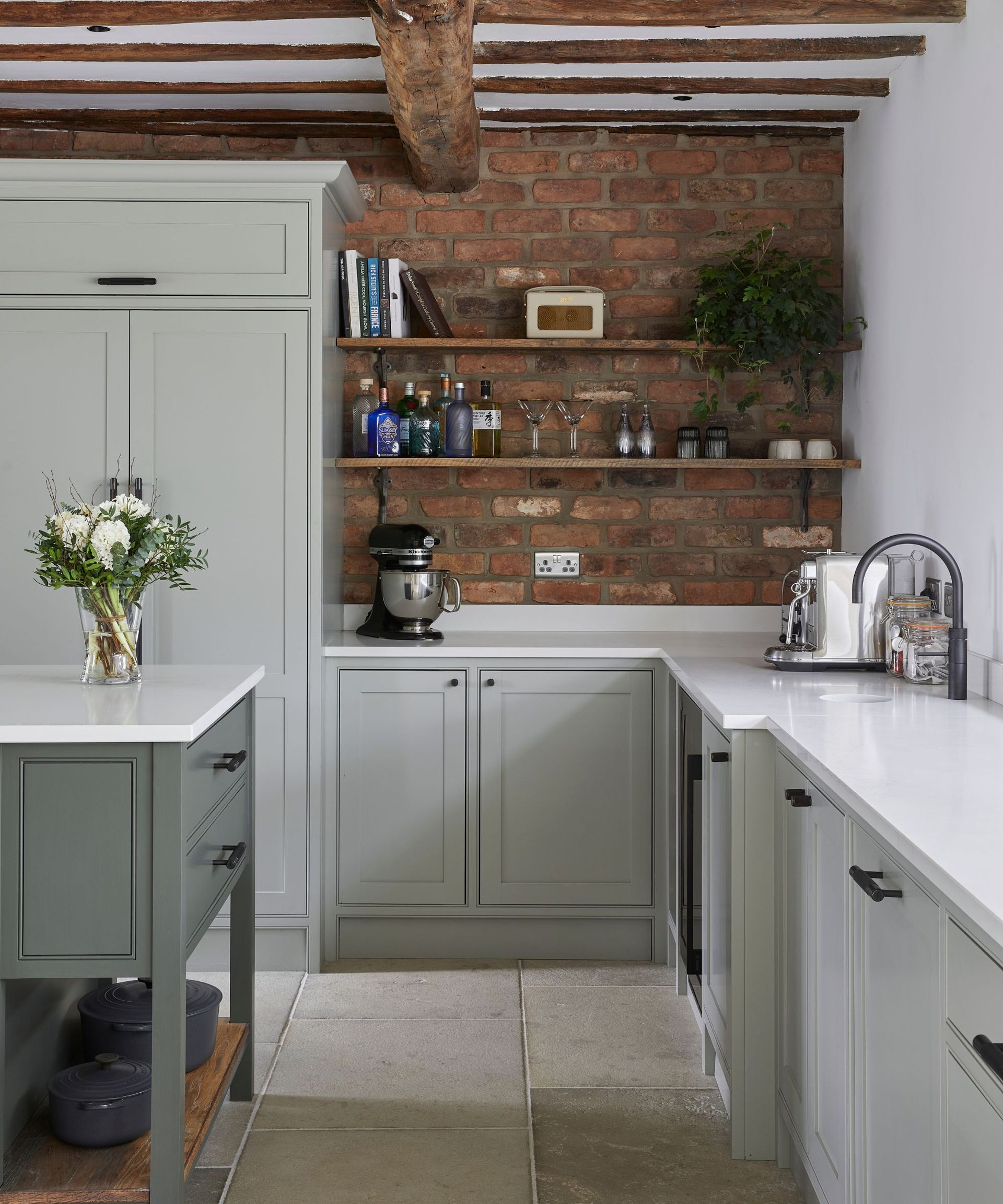 When working out how much a kitchen renovation costs, you may find that it is the cabinetry and worksurfaces that amount to the largest proportion of your budget. 'The kitchen cabinetry is the biggest part and biggest investment when designing a bespoke kitchen so it's important to spend time deciding the kitchen layout, and how you want the cabinet to look – both inside and outside,' says Alex Main, director at The Main Company (opens in new tab). 'As the busiest room in the home, the space needs to work for your everyday needs and requirements so this is a vital stage of the design process.'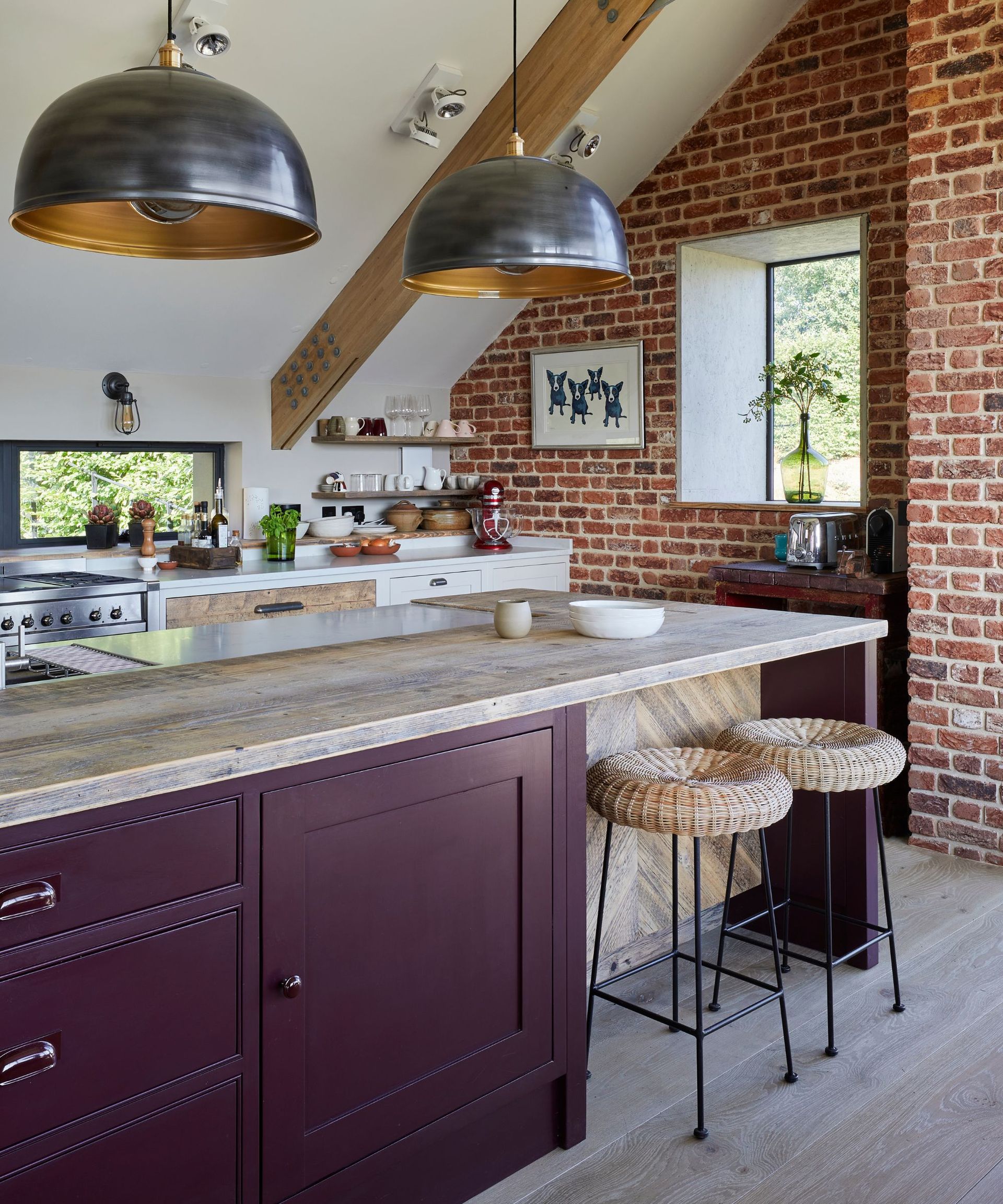 'With regards to kitchen countertop ideas, they are heavily used every day so it's important that the material you choose is sturdy, durable, and able to keep up with your lifestyle. There are however a number of suitable options, some of which are more affordable than others – such as wood or reclaimed wood instead of quartz or ceramic for example. One of the major benefits is the natural beauty that wood provides, with each piece revealing its own unique character and markings. Reclaimed wood worktops create a new lease of life and are the ideal choice if you're considering an environmentally friendly solution in your kitchen that doesn't compromise on style. 
Kitchen remodel ideas should not be solely focused on cost, however. Ensuring your kitchen looks beautiful is important and kitchen cabinets can easily make or break the space. 'I think it depends a lot on the client and type of use they have in mind,' says Catherine Dal, founder of Cat Dal Interiors (opens in new tab). 'Some people are keener on the social element of the kitchen, so in this case, if they are after a design impact, we would propose a fantastic and durable quartzite or composite stone on a waterfall island, that has stunning movement or color and they can create a dynamic space to sit/stand around.' 
Where to spend in a kitchen beyond the cabinets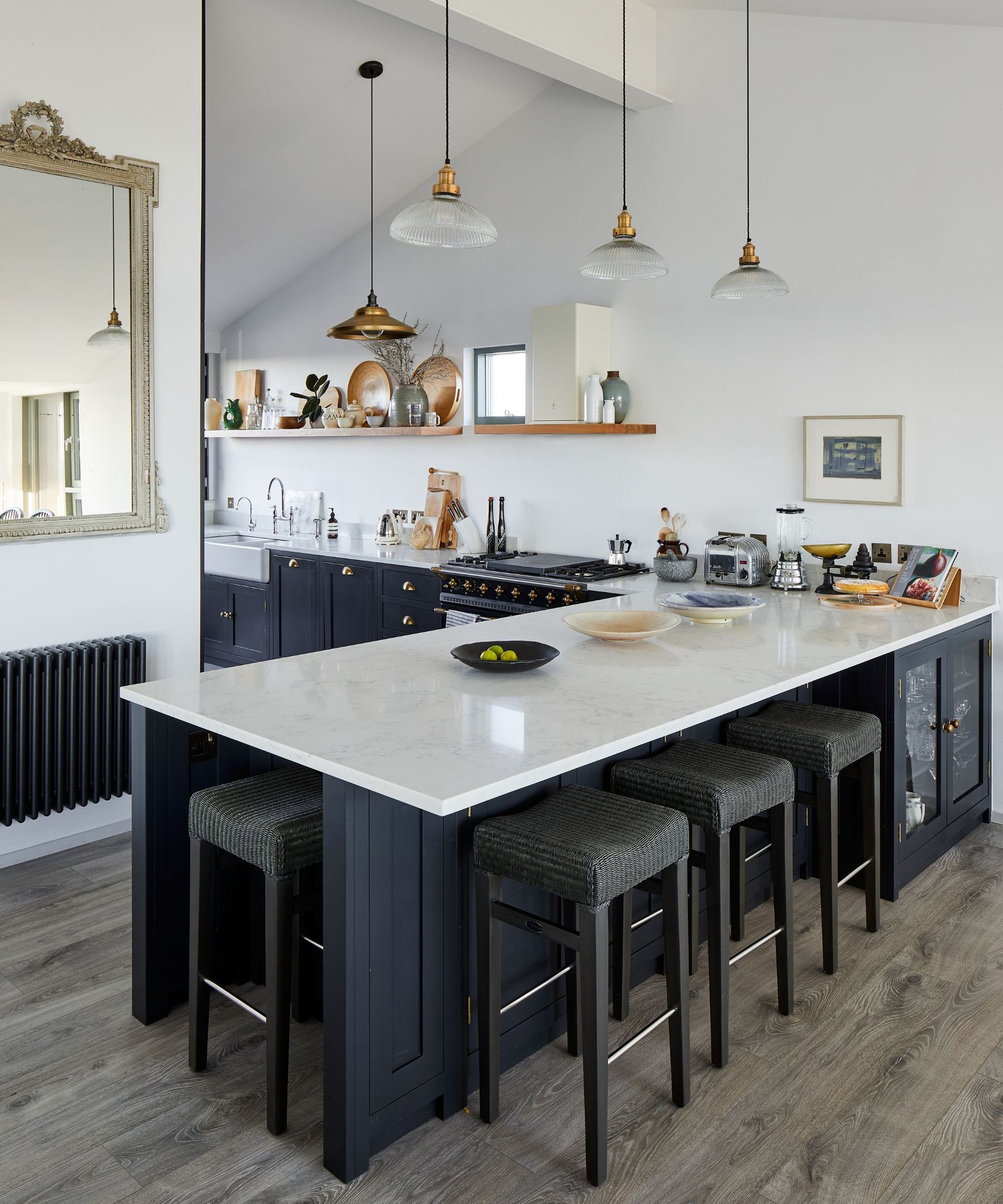 Given that kitchen ideas are some of the most used spaces in the home, it also makes sense to spend on other areas that you know will have to stand up to the rigors of everyday home life. 'As well as the kitchen cabinetry and worktop, another area I'd recommend allocating budget for is your kitchen flooring,' Alex continues. 'It needs to be durable and up to the task of handling spills, moisture, and heavy foot traffic. If you opt for a cheaper floor, it only means it will need to be replaced later on, so it's worth investing now for longevity.' While kitchen flooring costs can depend based on the size of your space, choosing a high-quality material for your kitchen flooring ideas as well as opting for a low-maintenance kitchen floor will help to elevate the space while saving you money in the long run.
Adding high-quality hardware can enhance your kitchen and many designers advise that you always spend your money on the places you and guests will touch – handles, light switches, etc. so that your purchases remain looking good even after years of use and impress guests with their tactile quality. 'Luxury is often found in the details, by investing in high-quality finishing touches, you can contribute to the overall elegant look and feel of the kitchen,' Alex says. 'Select beautiful cabinet hardware such as drawer handles and plug sockets in stunning finishes to truly enhance the space.' To save money with these items, consider installing kitchen cabinet handles and other hardware yourself, for a personal finishing touch to your new space and to save on labor.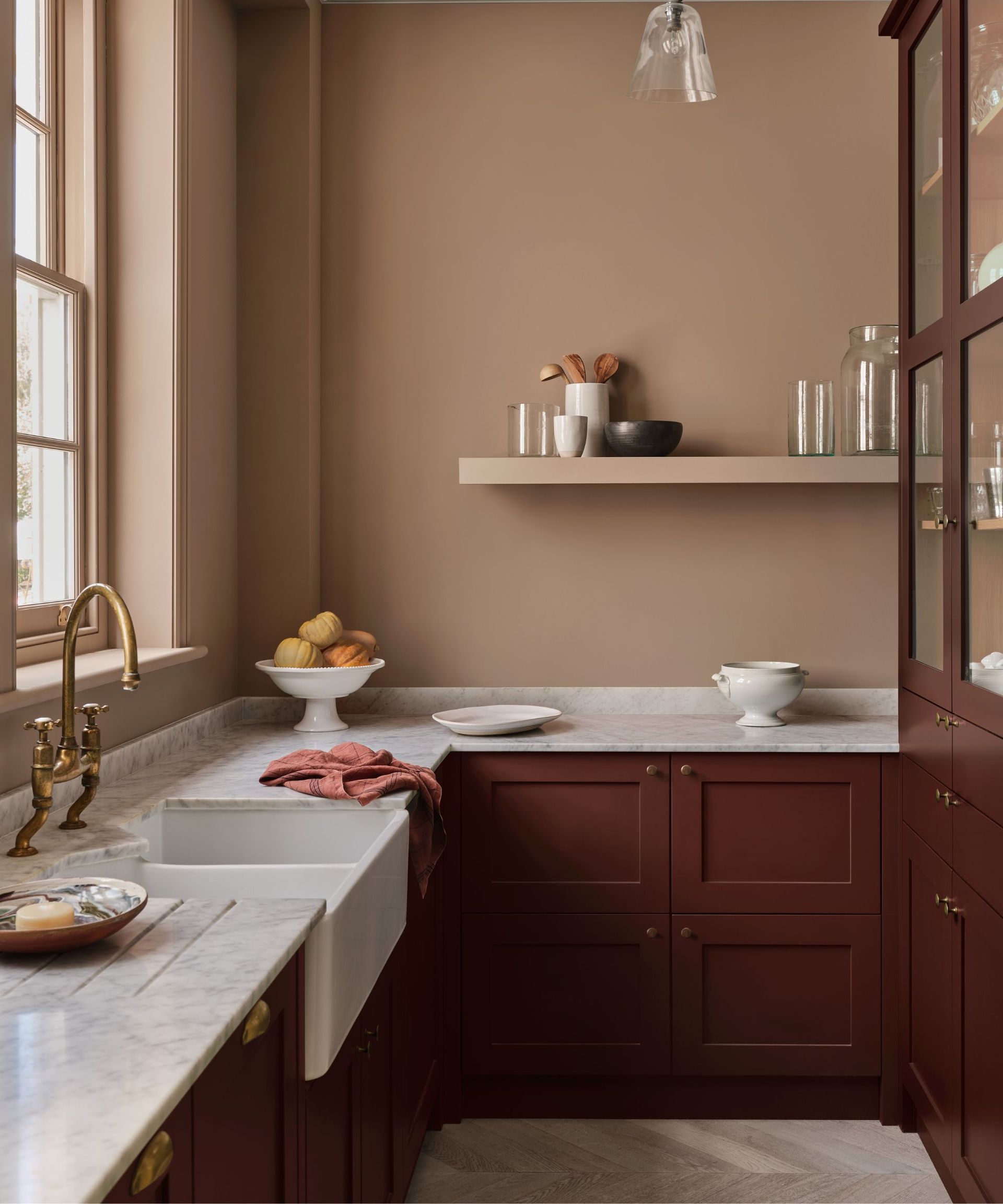 'Some clients have young families and want to invest in good quality furniture and mechanisms, (in terms of great draw runners who will do a lot of heavy lifting over the years) and you want them to stand the test of time,' adds Cat, again emphasizing the need to focus your budget on areas of the kitchen that need to be able to withstand constant use.
For a more extreme renovation, focusing on planning can help to save you time and money in the long run, emphasizes Nick Cryer of Berkeley Place (opens in new tab). 'Kitchens are not cheap, and since the kitchen space is effectively the 'heart of the home', where people want to hang out, balancing where and how the budget is allocated is key,' he reiterates. 'Spaces need to be well-planned and extremely functional. We often find the best value is achieved where a good-sized utility/secondary kitchen can be created close to the main 'social' kitchen, this keeps the main kitchen clear of debris and allows it to function and look its best – essentially acting as a more social space. The secondary kitchen is where the not so often used stuff is stored, and this space takes significant storage space pressure off the main kitchen. The clever thing to do is to spend more on less high spec finishes and appliances in the main kitchen, and less, on lower-spec storage and appliances in the secondary space.' Planning a secondary kitchen space or utility room is a good option if you have a small main kitchen and are looking at how much a small kitchen costs to design and install.  
 Where to save your money on in a kitchen remodel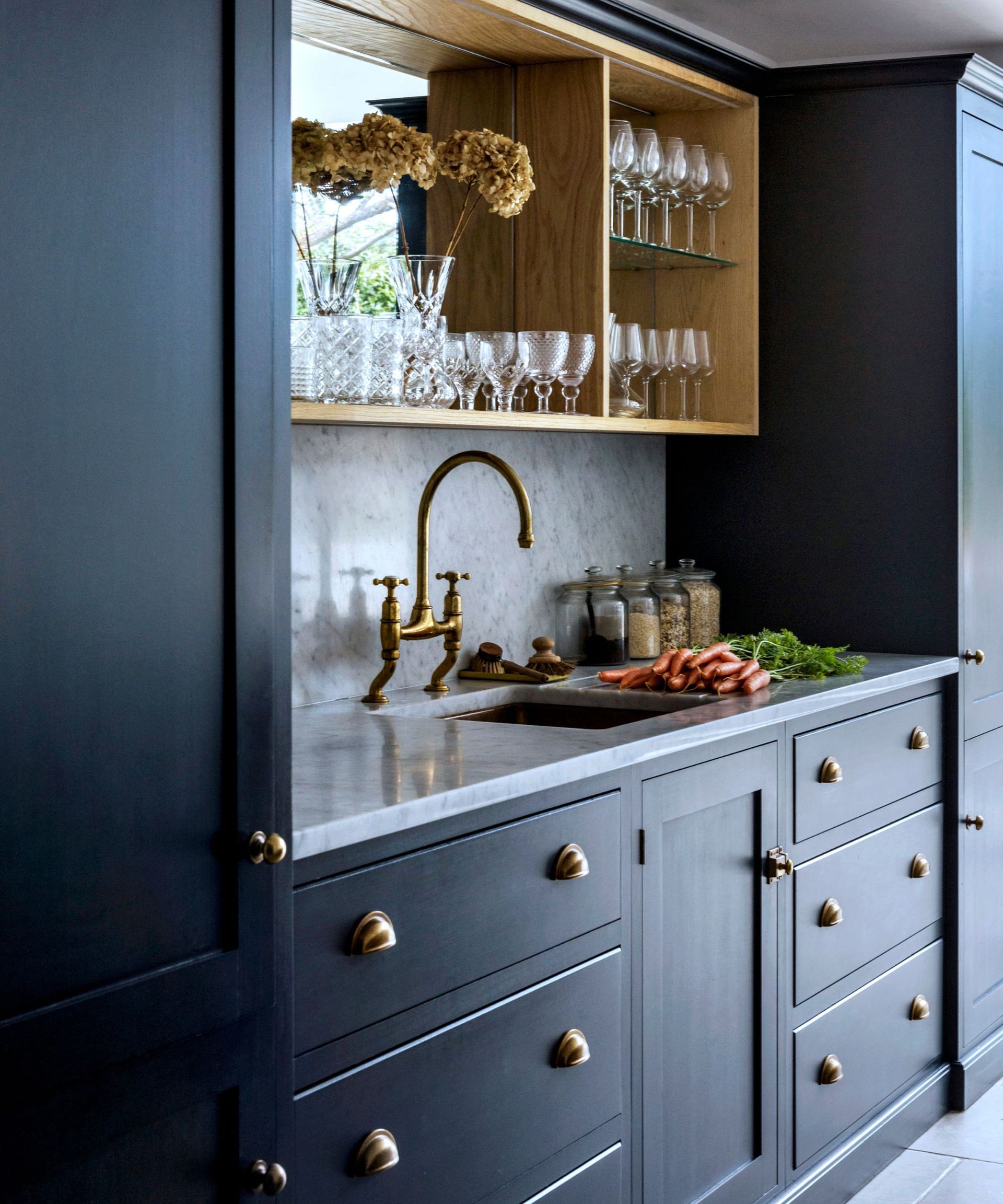 While it is good to spend money in a kitchen to ensure a perfect space, there are a few places where it is worth holding back your money to allocate elsewhere.
'While we use it every day, the kitchen sink is an area where money can be saved and allocated elsewhere,' says Alex. 'There are a vast range of sinks available, so if you need to save somewhere, opt for a more in-budget sink.' What's more, consider choosing your kitchen sink ideas based on which kitchen sink is easiest to maintain, to save you hassle and money in the future on maintenance and specialized cleaning products.
'A large part of the budget is kitchen appliances, especially if you are buying all new, however, there isn't any need to get carried away and buy the most expensive appliances on the market,' Alex continues. 'Use the money for the essentials such as a fridge, oven, hob, dishwasher etc but avoid spending money on items like a wine fridge or coffee machine if you don't need too!'
How can I reduce the cost of a kitchen remodel? 
While there are a few ways you can reduce the cost of a kitchen remodel, making a detailed plan suited to your budget can help to keep the costs down and prevent any unexpected costs throughout the project. What's more, utilizing your kitchen's existing layout, if it works for you, can also save on costs as you won't need to spend on re-routing pipes and electrical lines.  
https://www.homesandgardens.com/kitchens/what-costs-the-most-in-a-kitchen-remodel